Another one of my Project Run and Play buddies: Ashley of

Lil Blue Boo

is here with us today! I looked forward to what Ashley created each week during PR&P because it was always something so unexpected. One favorite in particular was her Annie Hall look. Those pants fit like a glove, not an easy feat to do a) with pants and b) on a little [curve-less] girl!
She also works wonders with knit. I almost have knit envy when I look at her stuff. Okay, so I really do. Her clothes are kid friendly and just plain FUN. I think she has a bit of fun herself when she makes all those cool fabric prints.
Plus she's got one charmer of a model:
Thank you Katy for including me in Once Upon a Thread! It's been so fun to see what books everyone has picked so far! One of my favorite children's books (and Boo's) is The Giving Tree by Shel Silverstein. You can tell the book has been loved....
It's cover and edges are worn from years and years of reading:
Some people think it's a sad story....but I view it as a story of unconditional love.....
.....comfort and sharing......and the joy of giving:
Here's a jumper I made for Boo inspired by The Giving Tree:
A simple, monochromatic colors.....reminiscent of Shel Silverstein's style: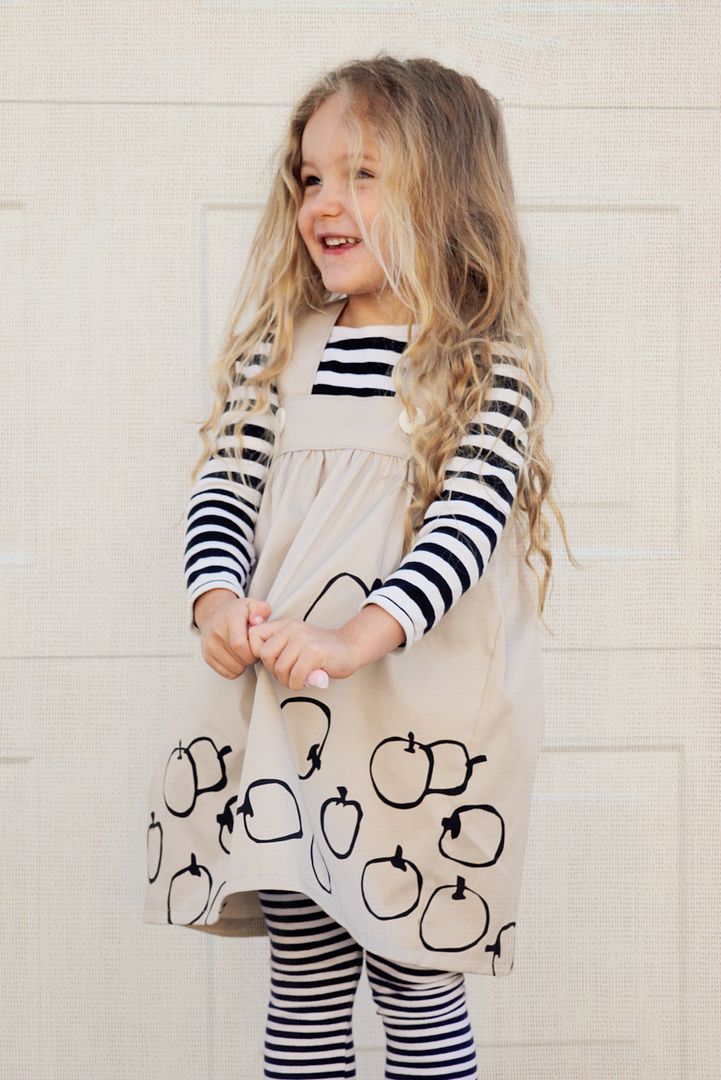 I chose a plain light taupe fabric to silk screen "sketched" apples on. I used my
Paper Doll Dress Pattern
to sew up a simple jumper style.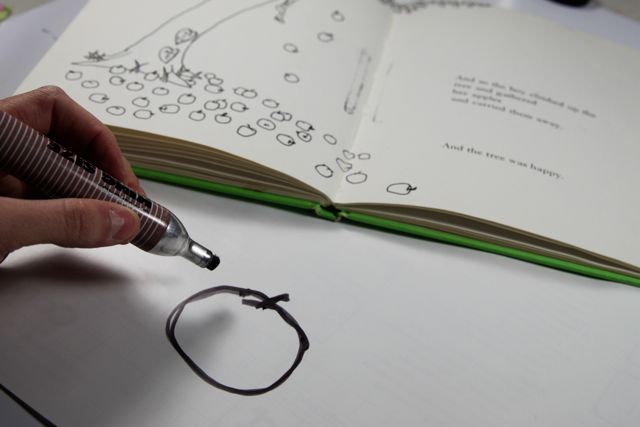 A stylish, practical, easy-to-make play outfit!
Stop by
Lil Blue Boo
today to see the full tutorial on how I made the "apple" printed fabric!
* * *
And, if that wasn't enough, Ashley is sharing even more with you! She's a giving tree herself--be entered to win one of three of this very pattern by hopping on over here.
Love the simple Silverstein-esque apple print. Impressed as always, Ashley!