Today's guest is Emily of Nap Time Creations. Emily had the same idea for a sewing series as Once Upon a Thread, but didn't know of OUT (great minds...). Through another blogger, she emailed me and I asked her if she would still share her children's book project idea on OUT since she had already worked so hard on it (just check out all that circular sewing!). This is a book I hadn't heard of, which is one of the things that I enjoy about this series, being introduced to new children's literature. Welcome, and thank you for sharing with us today, Emily!
Hi No Big Dill readers! My name is Emily, and I am SO excited to be sharing here today. I was inspired by one of my boys very favorite books:
I used this book to create a playful garden dress and had a fun little photo shoot recreating the book.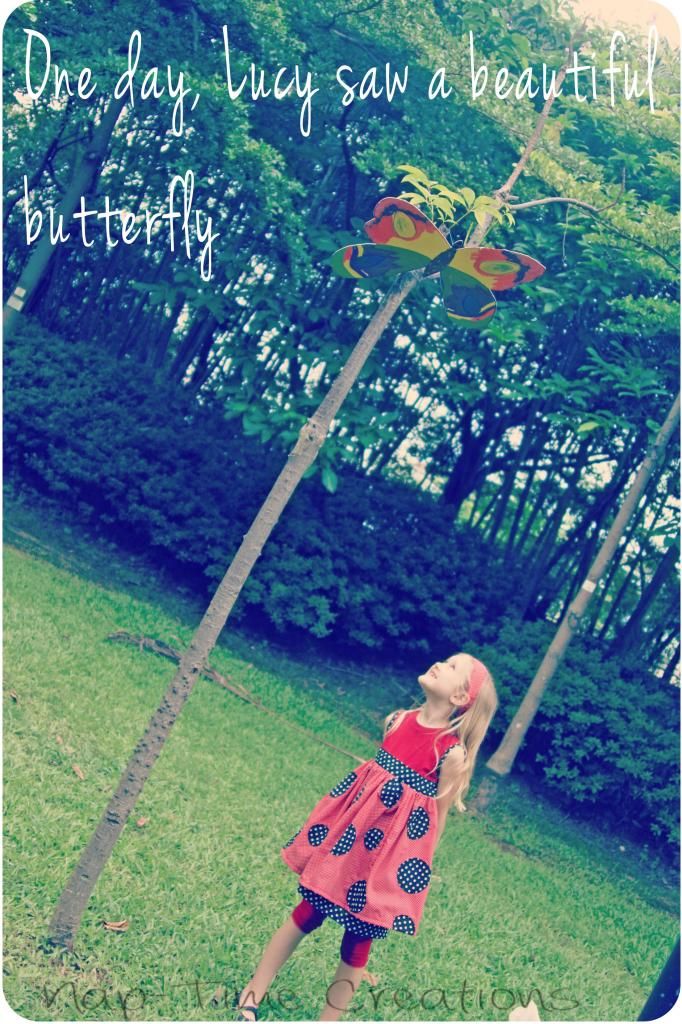 The top of this dress is a refashioned t-shirt and is soft and comfy. The skirt fabric was a bit stiffer than I wanted, but I love how it looks in the finished product.
Around the arm holes I made bias tape from the black fabric.
I created the polka dot fabric by sewing black fabric circles all over the skirt before sewing the dress together.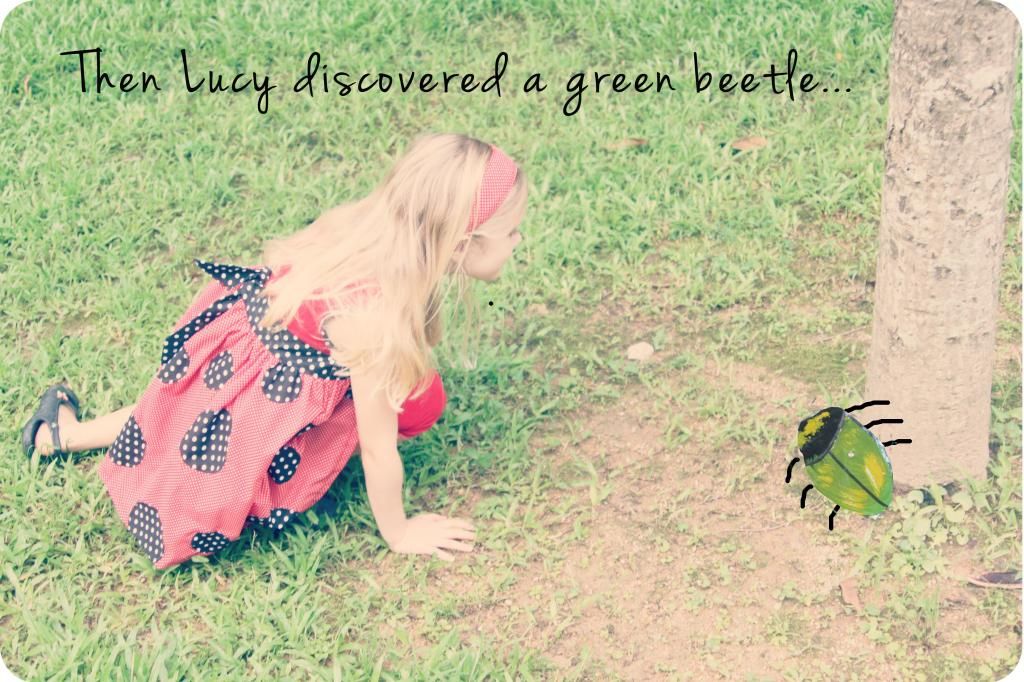 I hope you enjoyed this book and dress as much as we have. A big thanks to Katy for letting me be a part of this series and I'd love for you to come over and check out my blog Nap-Time Creations... you can find lots more sewing and craft ideas for kids there.
Thanks, Emily! Come back Monday for more Chapter 4 of Once Upon a Thread, it's a real page turner!