A fun li'l treat for us today! ;) Ashley of Li'l Blue Boo is here with her most creative self. I asked Ashley quite a while ago when I was first fabricating this second dose of Once Upon a Thread. She immediately responded yes! She didn't have to check her schedule or get back to me. At the time she didn't even know that her world was about to be turned upside down with sickness and surgeries and countless visits to the hospital to figure out what was ailing her and then to get her on the road to recovery. I emailed and told her I certainly didn't expect her to still do her post, but all she wanted was a little extension on her post date. What a woman! What I admire most about Ashley is the breadth of her knowledge in her creativity. She can rock any aisle in a craft store with style. Here's the beautiful Ashley:
I was so excited when Katy asked me to participate again in Once Upon a Thread! I love seeing the books that everyone has picked and what they are inspired to create. My daughter's favorite book right now is The Grouchy Ladybug and I knew she'd be over the moon if I made her anything that was Grouchy Ladybug-themed.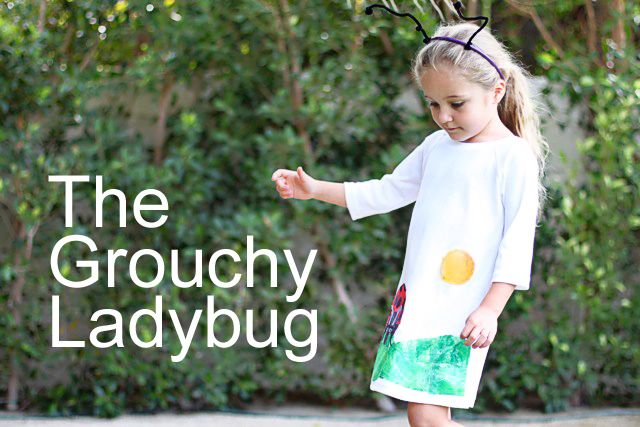 The Grouchy Ladybug by Eric Carl is a great book about a bad tempered little pest:
The artwork is beautifully done in Eric Carl's distinctive collage style: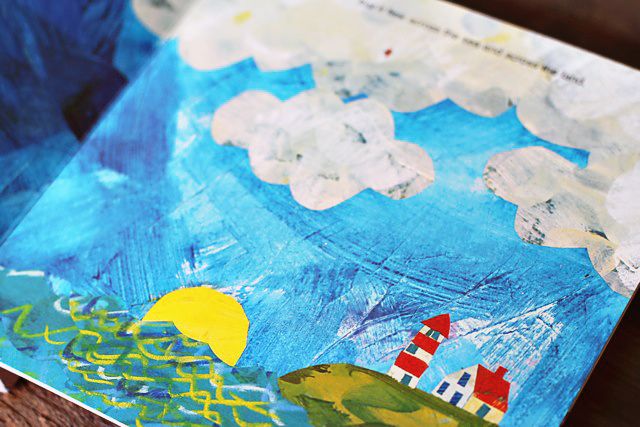 We've read The Angry Ladybug so many times Boo can read it back to me by memorization.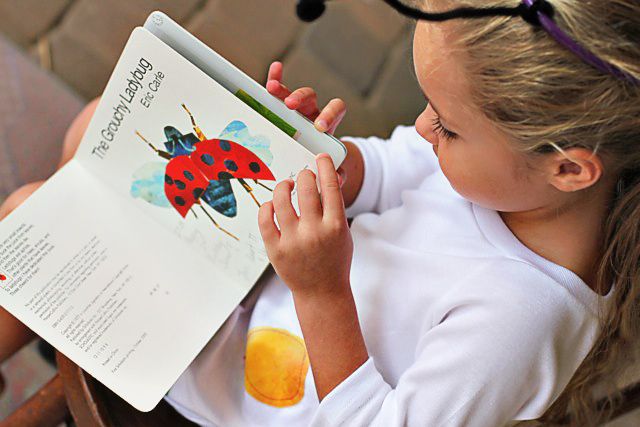 It's a great book for teaching the concept time and how to read clock hands: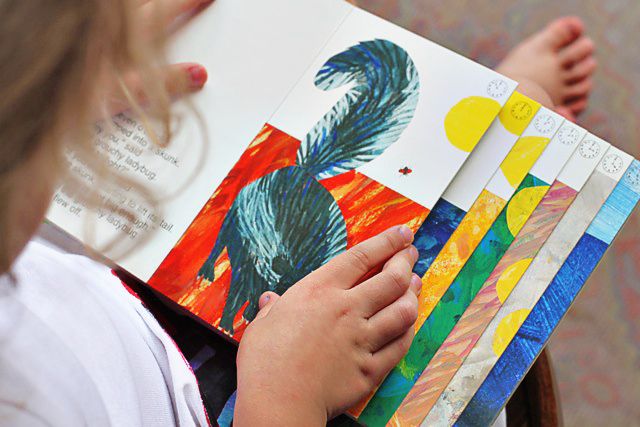 And it has a great lesson about being humble and behaving well:
I decided to make Boo a dress inspired by Eric Carl's unique collage style that he uses in all of his books:
Come on over to Lil Blue Boo today and see the entire tutorial on how to create fabric to make Eric Carl-inspired collage applique!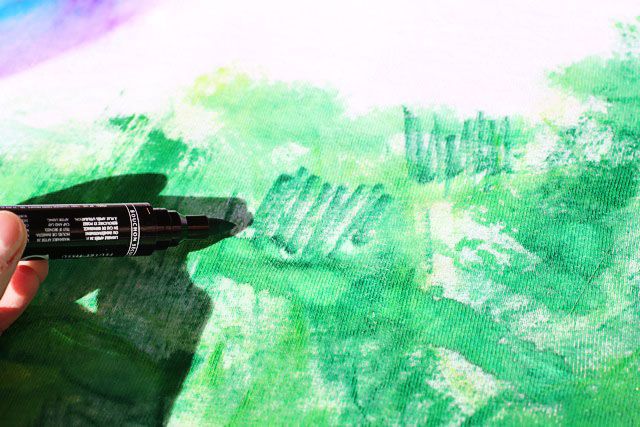 I used the pieces to make The Grouch LAdybug but the technique can be used to create any Eric Carle-inspired book image!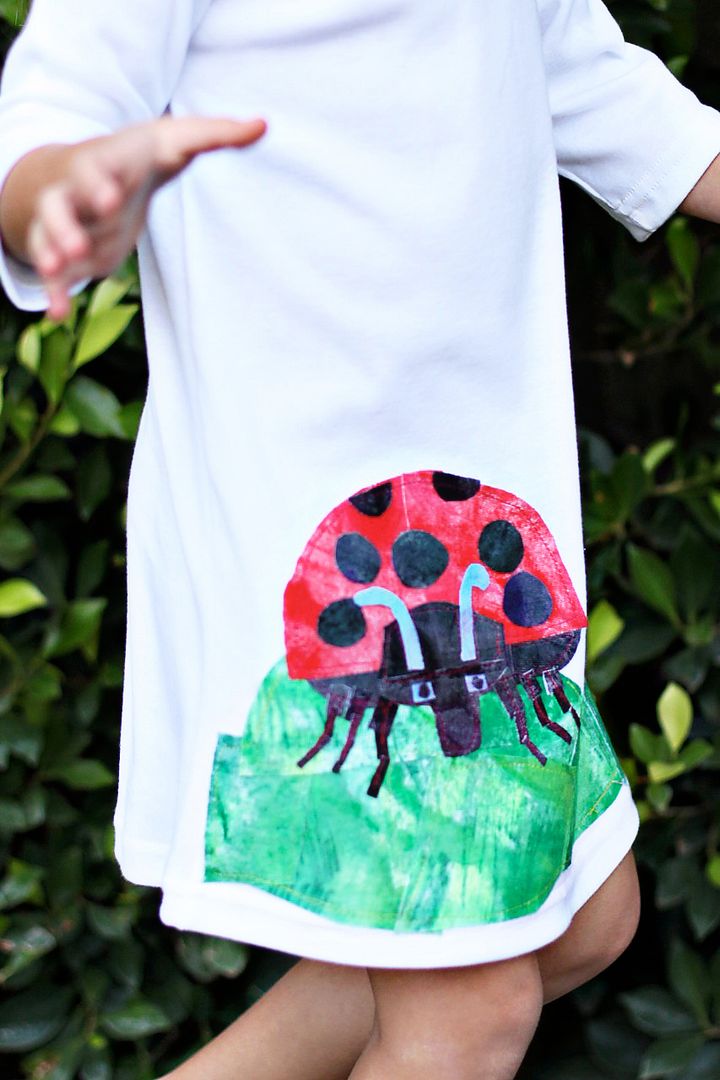 Thank you being here,

Ashley

!